Overview
ORA includes support for "Item Display" pages on the Nova Scotia Archives site, archives.novascotia.ca.
Control Panel
The ORA Control Panel appears on Item Display pages. ORA extracts data from the text that appears above the image and uses it to populate the Control Panel.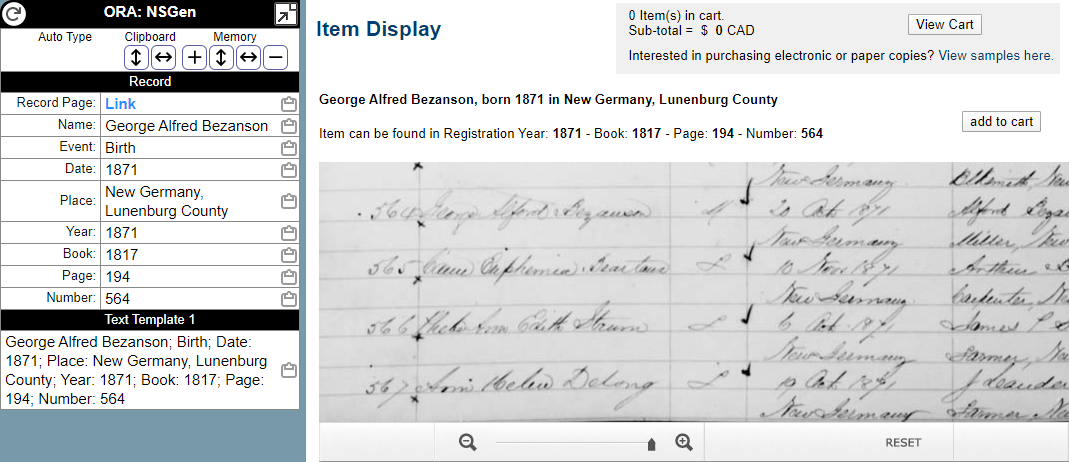 Collections
ORA's Nova Scotia Genealogy service supports three collections, Birth, Marriage, and Death.