Overview
ORA includes support for birth and death indexes available on the General Register Office web site, gro.gov.uk. The OraPanel will only appear on the search page for the online index, https://www.gro.gov.uk/gro/content/certificates/indexes_search.asp.
The GRO site does not support linking directly to records. This limits the functionality of ORA's Record Status links. You can assign Record Status values, but you will not be able to navigate directly back to any records you mark as Pending or Questionable. Make sure you set the comment text to a value that will remind you how to find the record using the GRO UK search feature.
Collections
ORA's GRO UK service supports two collections, Birth and Death.
OraPanel
When you open the search page, the OraPanel will not appear right away.

The OraPanel appears when you click "Birth" or "Death" at the top of the page, but the OraPanel will not show any information yet.

Fill-in the search parameters and click submit: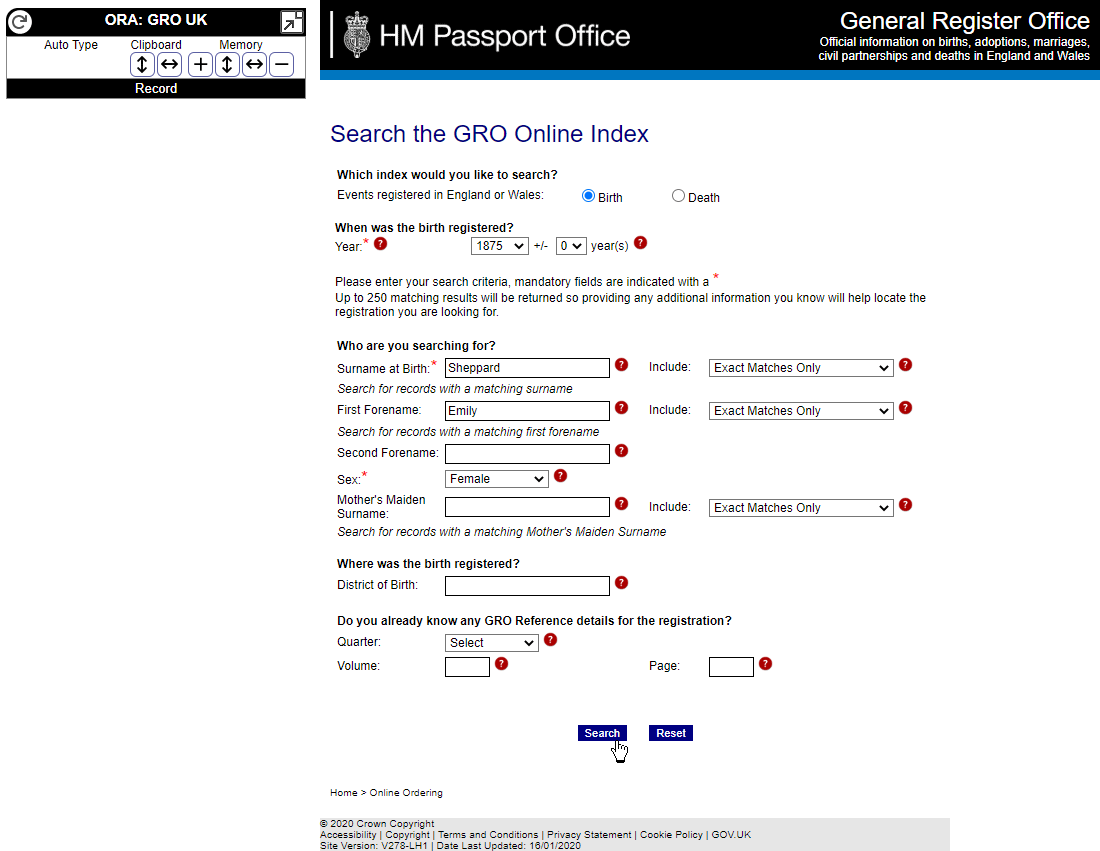 The GRO site will return a list of results. Each has a radio button to select it. The OraPanel will show the field values for the first entry in the list.

When you click an entry in the list to select it, the OraPanel will extract the GRO reference information from the selected entry.

After processing a record, you can click the Record Status icon to update its status.