Overview
ORA includes support for result lists and record detail pages on the FreeReg site, FreeReg.org.uk.
OraPanel
The OraPanel appears on record details pages. ORA extracts data from the Baptism entry, Marriage entry, or Burial entry table and uses it to populate the OraPanel.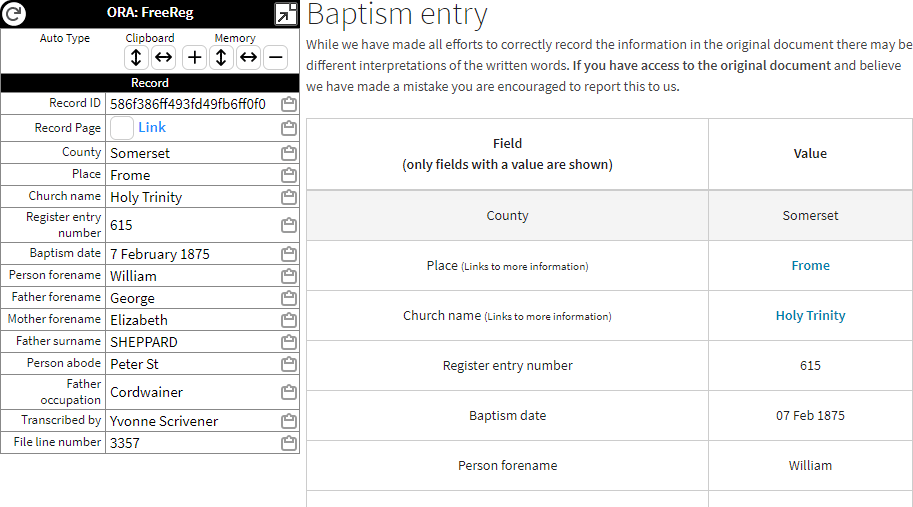 Collections
ORA's FreeReg service supports three collections, Baptism, Marriage, and Burial.