Overview
ORA includes support for BillionGraves.
The HTML for record pages and search results changed in October of 2022. ORA now handles both formats. Unfortunately, there are data differences between the versions, including some details that are only provided in one version or the other.
In both versions, ORA extracts most of the details from the metadata included with the page. The metadata is not visible when viewing the page, though some of the metadata items are also included on the page somewhere.
In the Autumn 2022 version, BillionGraves sometimes includes a map that indicates the grave location within the cemetery. When ORA detects that map, it extracts Latitude and Longitude Fields.
In the Autumn 2022 version, BillionGraves does not include the GPS coordinates of the cemetery that were provided in the prior version. As a result, ORA cannot extract the Cemetery Latitude and Cemetery Longitude Fields.
OraPanel
The OraPanel appears on BillionGraves "grave" pages. ORA extracts data from metadata and from several places on the page to populate the OraPanel.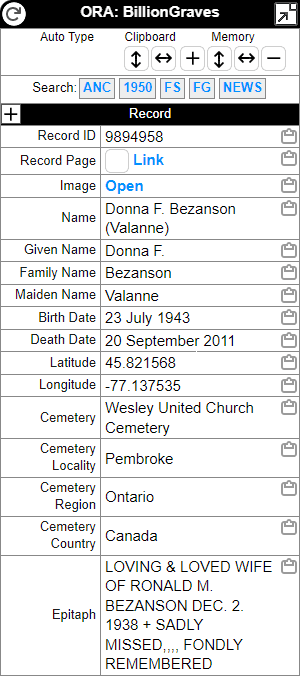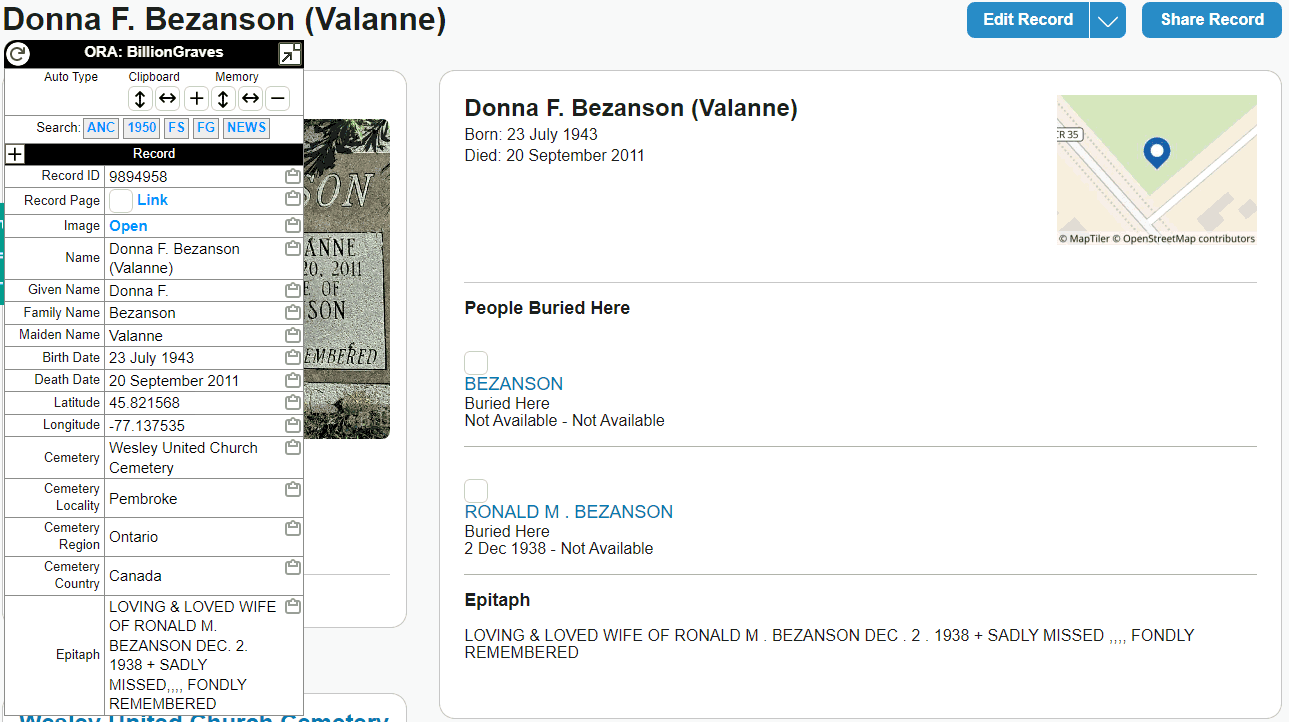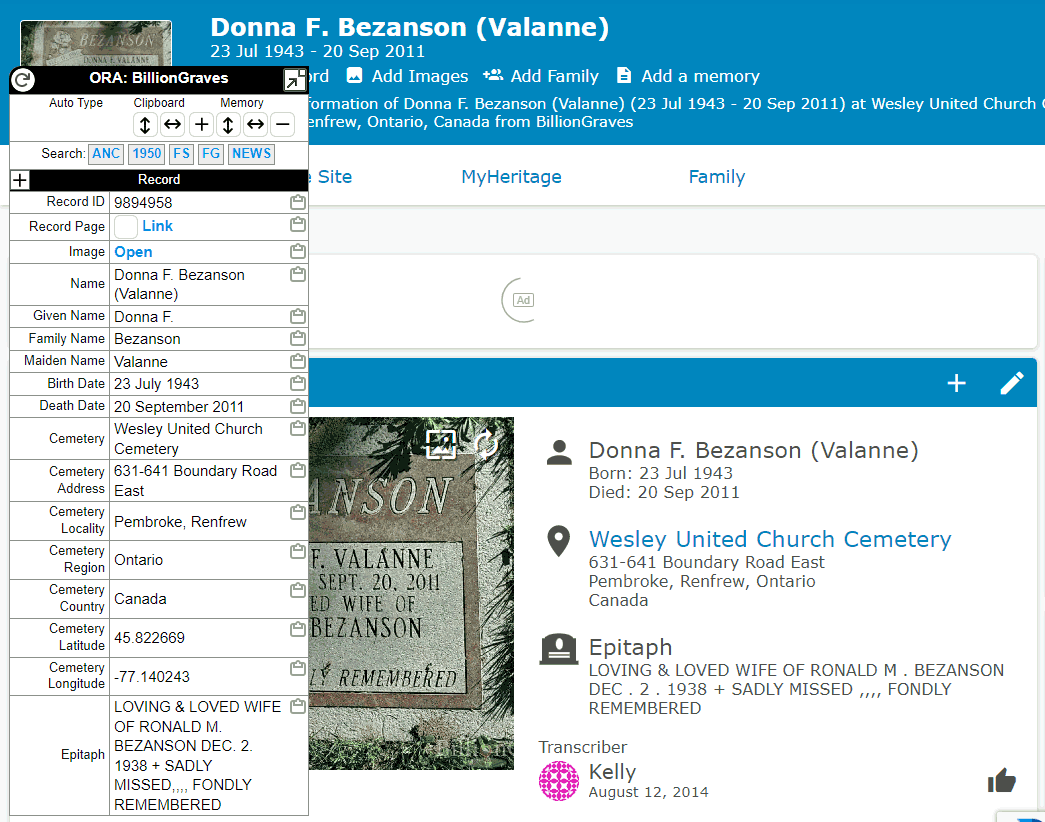 Search Results
ORA adds Record Status icons to BillionGraves search results, but only for "grave" pages, not to the other records, such as Social Security Death Index (SSDI) entries.
Collections
Grave records are the primary collection on BillionGraves. ORA assigns it the name "Graves". The other collections do not appear to be useful and are ignored. There are better, free sources for the SSDI, for example.