Usage
If you have enabled the "FamilySearch (film)" Search Target and ORA finds a Field that appears to be an FHL file number, ORA adds an [FHL Film] button to the ORA Control Panel:
In the screenshot above, the film number is "2069292" for a marriage on 24 February 1898. The record details page is on Ancestry, and when this help page was written, Ancestry did not have images for this collection. However, the film number can help us find an image of the document.
If we click the [FHL Film] button in the ORA Control Panel, ORA uses the film number to search the FamilySearch catalog. The search results open in a new tab:

There is only one search result, so click the "Marriage records, 1827-1957" link to open that catalog entry. That will open a list of items in the entry.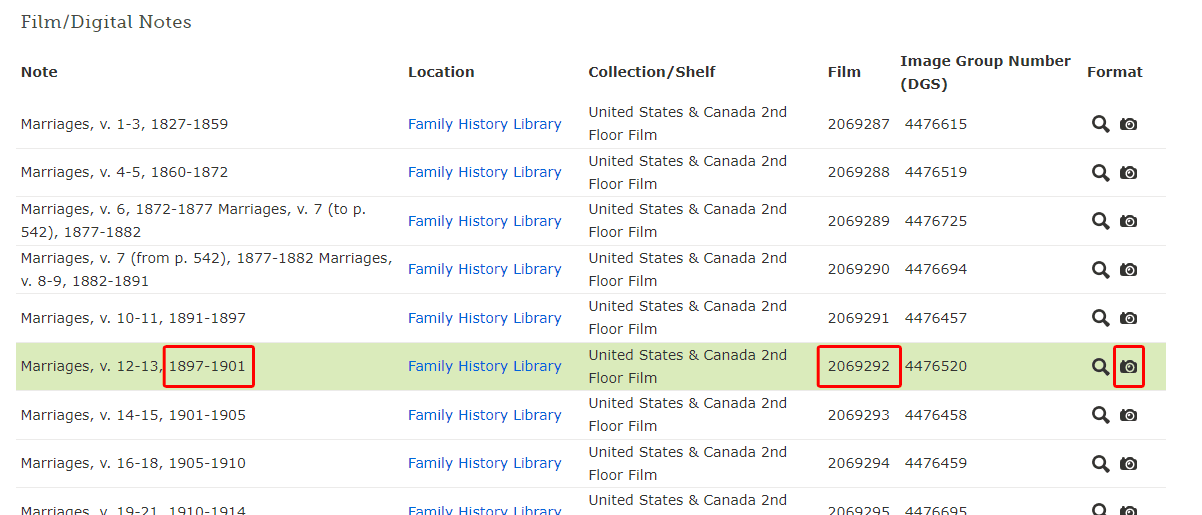 Scan the list to find the item of interest. In this case, we can use both the date of the marriage and the film number to determine that the highlighted item is the one we want. The camera icon indicates the film has been digitized and may be browsed online by clicking the camera icon.
After clicking the camera icon, scan the image set to find the right document. Some image sets feature an index near the front, so it's usually worthwhile to review the first few pages. One way or the other, you need to find the document you want.
This particular image set had an index that indicated the document was on page 191. After a little hunting, I found that page: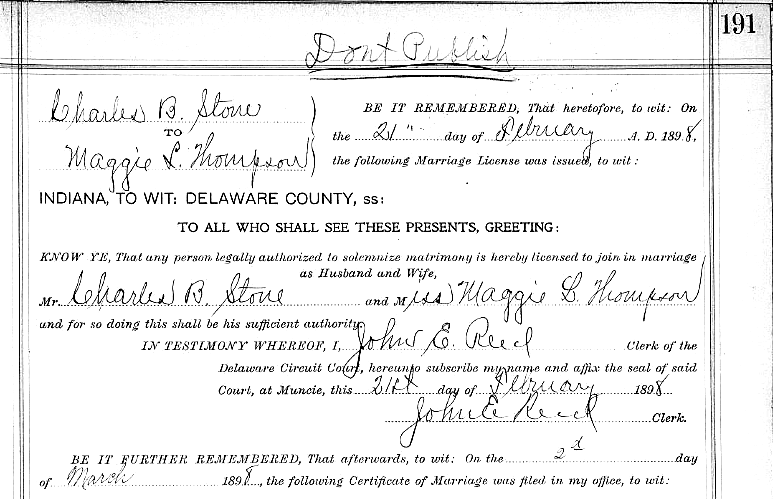 Restricted Image Sets
Some image sets are restricted and cannot be browsed online under the current conditions. Those items have a key icon above the camera icon.

In some cases, the images are only available when browsing from an FHL library. However, if you are not logged in to FamilySearch, all items are restricted. Don't forget to login! (Ask me how I know.)
An Easier Way?
For some collections, you may locate an index entry on one repository, such as Ancestry.com, who does not have images for the collection. However, FamilySearch may have indexed the collection already. That was the case with the Indiana marriages used for the example above: